Month of actions for Georges Abdallah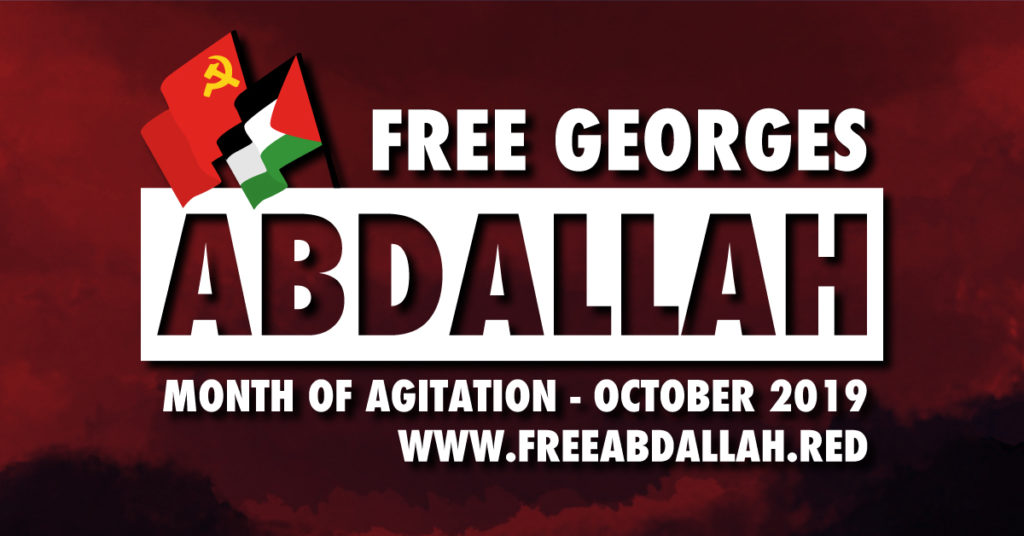 Our comrade Georges Ibrahim Abdallah will enter in his 36th year of detention in France.
Lebanese communist militant and Palestinian resistance fighter, he was arresteded in Lyon in 1984 and sentenced to life in prison as a presumed founder of the Lebanese Armed Revolutionary Factions. He has been legally eligible for release for the last 20 years, but all the options for his release have been blocked, sometimes by the direct intervention of the political autorithies.
Georges is the extreme example of the harassment of these autorithies against militants whose revolutionary identiy has not been broken. He is also a great example of resistance against their blackmail of disavowal.
The french sections of the International Red Help and other forces in France have launched a call for a month of solidary actions and initiatives, in October, the culmination of which is the demonstration in front of the prison of Lannemezan.
Naturally, the secretariat of the International Red help support this initiative and launch its own call for this month of action to get the highest impact possible at an international level.
Let's show our solidarity with Georges Ibrahim Abdallah and all the revolutionaries long-term unrepentant prisoners and let's fight by their side for their freedom.
Source: https://freeabdallah.red